The timely development of your middle managers can make the difference between a business achieving good results and being phenomenal.
Being an effective middle manager means filling that gap between senior managers and those fulfilling the day-to-day tasks of the business. People may show great potential and be rewarded with a management position. Still, they may not have the required people management or communication skills to perform this demanding dual role at a high level without additional training and development. Middle management must deal with the high expectations of those at an executive level whilst making sure their team – people who do not have the insight or perspective of senior management – is motivated and performs well. We often see people managers struggling because they may not possess the complex skills required for the role or lack confidence and don't know how to ask for help.
Invest in middle management
If middle managers do not receive appropriate training and support, they may make mistakes and get a bad reputation for not achieving targets and objectives. Their actions may also demotivate employees and contribute to staff turnover rates. Investing in this management tier can make all the difference to a business's success. Well trained and motivated middle managers possess accomplished communication skills and build successful relationships at all levels within the company. They listen to the requirements of senior management, motivate their teams to obtain the proper results and act as a bridge between the two.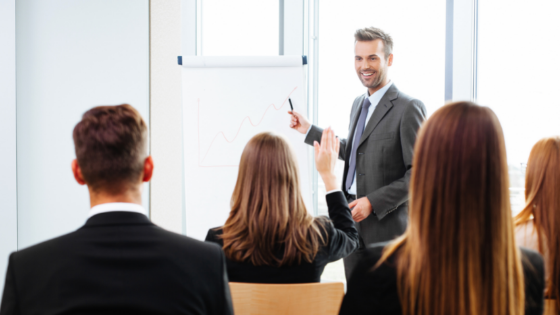 It is essential to recognise that someone who is highly skilled technically won't automatically have the additional skills required for people management. Even where individuals demonstrate leadership potential, they need support and guidance to help them realise that potential.
There are different ways of supporting the middle management team and helping them to develop the skills they need to excel.
Training courses and programmes: Development programmes, including ILM qualifications in Leadership and Management, can help your managers to develop the practical skills they need.
Leadership Coaching: Leadership coaching is extremely valuable in supporting managers to increase their awareness and confidence, leading to improvements in performance and long-lasting change.
Mentoring: Involves working one-to-one with middle managers to find where they need help and encourage them to develop the appropriate skills to combat any difficulties. This can be an external service or, internally, shadowing an exceptional manager.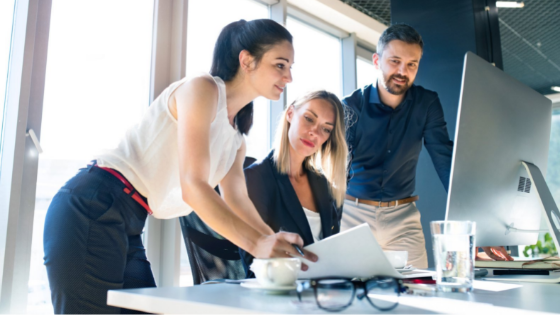 The dangers of not investing in middle management
Individuals may be promoted into a management role because of their technical abilities, length of service, or, as is common in many tech companies, due to the company's high growth rate. However, they are then expected to manage a team or department without having previous experience and/or training in people management or leadership skills.
If middle managers are not provided with the correct tools or training to manage effectively, it can expose a weakness across the middle tier of the organisation. When middle managers don't receive the appropriate training and support to develop their people management skills, problems occur. This can result in a toxic culture and lead to a high staff turnover, with the associated loss of knowledge and expertise. Knowledge and skills may be lost, while the time and cost implications of training new staff and the damage caused to business continuity and corporate reputation will impact the bottom line.
There may also be an impact on employees' mental health. Middle managers often suffer from anxiety and stress while feeling powerless to do anything about it. The effect on their team can be just as damaging, with feelings of inadequacy and failure and building resentment against the manager and the company itself.
Therefore, failing to invest in equipping your middle managers with the tools and confidence to lead their teams well can be highly damaging to a business.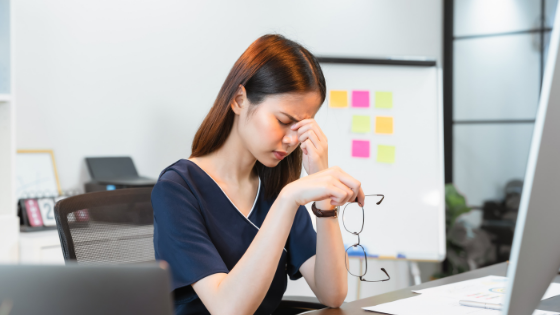 The solution
For a company to operate effectively, middle managers need to be supported and developed to fulfil the complex demands placed upon them. A proper assessment should be carried out with each manager to assess their core skills, strengths and weaknesses. A personal development plan can then be created, setting out their development needs and how these will be met.
If you would like to arrange an initial consultation to discuss how Delphinium can help you to support your managers, contact us to discuss your requirements.
Author: Gemma Rolstone | Published 3rd January 2022.