Delphinium's Up For A Challenge
Hello, and happy Tuesday!
It's easier to feel more positive with brighter mornings and slightly longer evenings.
Last week was Shrove Tuesday; I hope you've had a good week and enjoyed some yummy pancakes!
Amy and I decided to cook our own at home and were impressed that we managed to get them onto the plates without a burnt pancake in sight!
When delivering a session on mental health awareness, the topic of Mind's 100 Miles for March Challenge came up in discussion. It's such a great cause, but it's something that I've not done before. That's going to change this year. (I'll explain more about that later).
Here we go – enjoy this week's top picks from me.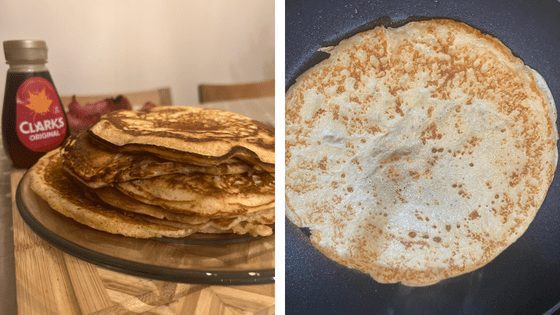 If you missed out on previous editions of our Tuesday's Top Picks, you can find a list of our back catalogue here.
Article of the Week: Breaking Down Dyscalculia: Understanding the Learning Disorder
For those with dyscalculia, maths can be a source of frustration and confusion. This learning disorder affects people of all ages and can significantly impact their academic and professional pursuits.
As Dyscalculia Awareness Day is coming up (3rd March 2023), we wrote an article, Breaking Down Dyscalculia: Understanding the Learning Disorder. In the new article, we explore the signs of dyscalculia, how it impacts people in the workplace, the links to other neurodivergent conditions and how you can support people with dyscalculia.
#TopTip: Nodding in the right way can improve your communication skills
📣 Attention all communicators! Want to take your communication skills to the next level?
Did you know that nodding in the right way can convey to the other person that you're actively listening and understanding what they're saying? It's true! But be careful not to nod too quickly; this can be misinterpreted as a sign that you're in a hurry to end the conversation.
So next time you're conversing, try the slow nod and see how it positively affects the exchange! 💬
Awesome App
AI (artificial intelligence) is a hot topic at the moment. Some are all for their teams using it to become more efficient, but some are dubious.
If you're loving all the recent AI technology, here's an app that can take your video editing to the next level by using AI to create artistic designs in seconds. You can use their text prompt option to type in what you would like the generator to create.
Want a picture of a black cat eating ice cream in an oil painting format? No problem for DiffusionBee!
It also allows you to drag your existing videos in and add features like text, stickers, transitions and background music in just a few clicks.
March Madness
Putting our Best Foot Forward, 100 Miles in March Challenge for Mental Health Awareness
Amy and I have signed up for Mind's challenge to walk or run 100 miles throughout March.
We wanted to raise awareness for mental health and help raise money for such a great cause.
Also, we thought this would be an excellent opportunity to set goals for ourselves to keep moving throughout the month. We'll also be setting up some walking meetings to keep our steps up!You can follow our progress on Instagram.
And that's a wrap for this week's edition of Tuesday's Top Picks. Remember, leadership is a lifelong journey, so don't be afraid to keep learning and growing. Until next week, keep reaching for the stars!
Kind regards,

Gemma 💜
Sign Up Today!
Don't miss out on the convenience of getting tips, strategies, and techniques for developing your leadership and emotional intelligence without having to open Google. Sign up for Delphinium's Tuesday's Top Picks newsletter today!