Middle Manager Accelerator
The Middle Management Accelerator is Delphinium's online leadership development programme for middle managers. Enhance your leadership skills, and drive exceptional performance for yourself, your team, and your organisation.
Choose How You Learn
Ready to embark on a transformative journey alongside like-minded middle managers? Register for one of our public cohorts today.
🟣 No minimum number of managers per booking.
🟣 Engage and share experiences with other leaders from diverse industries and backgrounds.
🟣 Training modules released fortnightly in a structured learning format to keep you motivated and focused.
🟣 Wrap up each module with invigorating group coaching sessions.
Next Public Cohort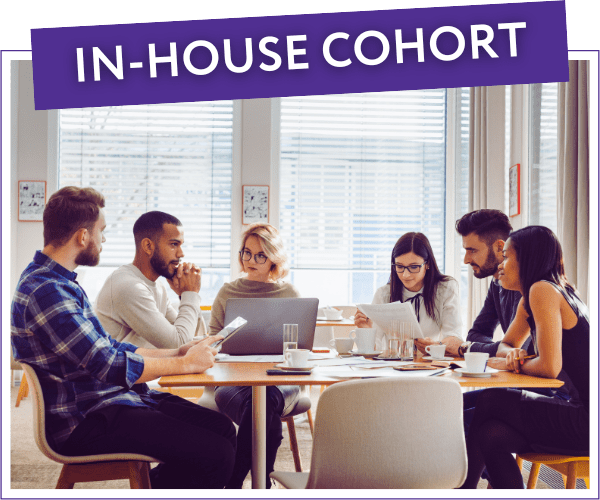 Want to unleash the full potential of your management team? Bring the power of the Middle Manager Accelerator directly to your business.
🟣 Unite middle managers in a transformative learning experience, fostering shared growth and collaboration.
🟣 Take control of the learning calendar by selecting the training start date and group coaching sessions.
🟣 Tailor the training programme to align it with the specific needs of your middle managers and business goals.
🟣 Exclusive discounts when you book a cohort for 10 or more managers.
Enquire Now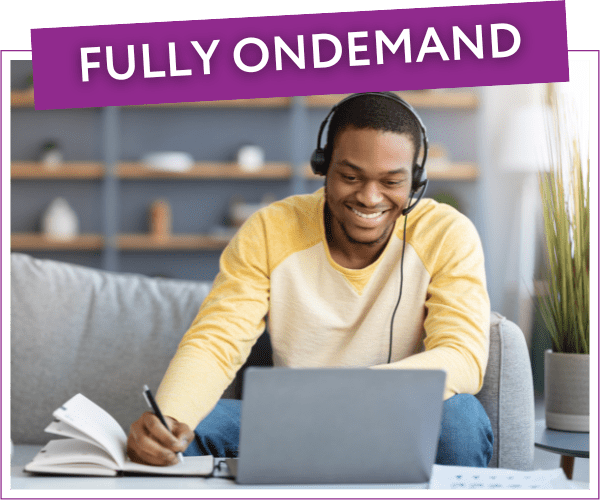 Are you an independent learner who craves flexibility? Then our fully on-demand training programme is for you.
🟣 Receive early access to all the amazing content at a reduced price during the testing phase.
🟣 Get the final version and subsequent updates as soon as they are released.
🟣 Study at your own pace, anytime and anywhere that suits your schedule.
🟣 You also get the option of additional support, should you need it.
Contact Us
At Delphinium, we understand the challenges in leading and managing a team, navigating competing priorities, managing change, and ensuring your team has the help and support they need to perform at their best.
But let's face it, it can feel like navigating uncharted waters without the proper leadership and management training. That's where the Middle Manager Accelerator comes in – your ultimate secret weapon to success!
This leadership development programme is designed for individuals like you who hold pivotal people management roles and crave the tools to elevate their leadership abilities. Whether starting out or looking to refine your skills, this leadership and management training programme is your steppingstone to the next level.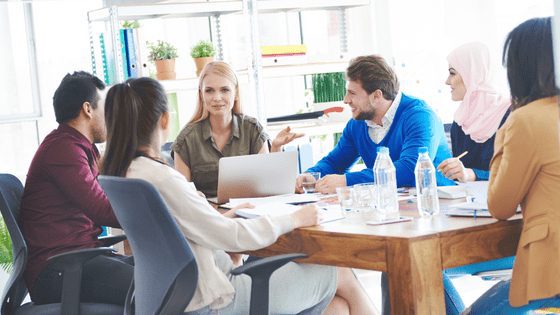 Who Is It For?
The Middle Manager Accelerator is designed for middle managers but is also a perfect fit for anyone in a people management role. This transformative training programme is ideal if you're eager to enhance your emotional intelligence, hone your leadership abilities, and sharpen your management skills, propelling you to lead with remarkable impact.
Leaders of all levels within organisations, whether newly appointed team managers, seasoned senior managers, and even business owners, have already experienced tremendous benefits by completing the Middle Manager Accelerator.
What Will I Gain?
By completing the Middle Manager Accelerator, you'll:
Unlock a deeper understanding of yourself, your strengths and how to manage your emotional triggers.
Be able to take charge of your emotions and behaviours, ensuring proactive decision-making.
Cultivate stronger relationships with your team, colleagues, and customers, for greater success.
Acquire the skills to build trust and communicate with clarity and assertiveness.
Become adept at developing your team, providing and receiving constructive feedback that drives improved performance.
Develop the proficiency to nurture and grow your team, providing and receiving impactful feedback that improves performance.
Cultivate a strong sense of confidence, leading and motivating with an unwavering presence.
Champion a positive culture and foster a harmonious, cohesive team that thrives together.
Walk away with a well-defined plan for continuous growth.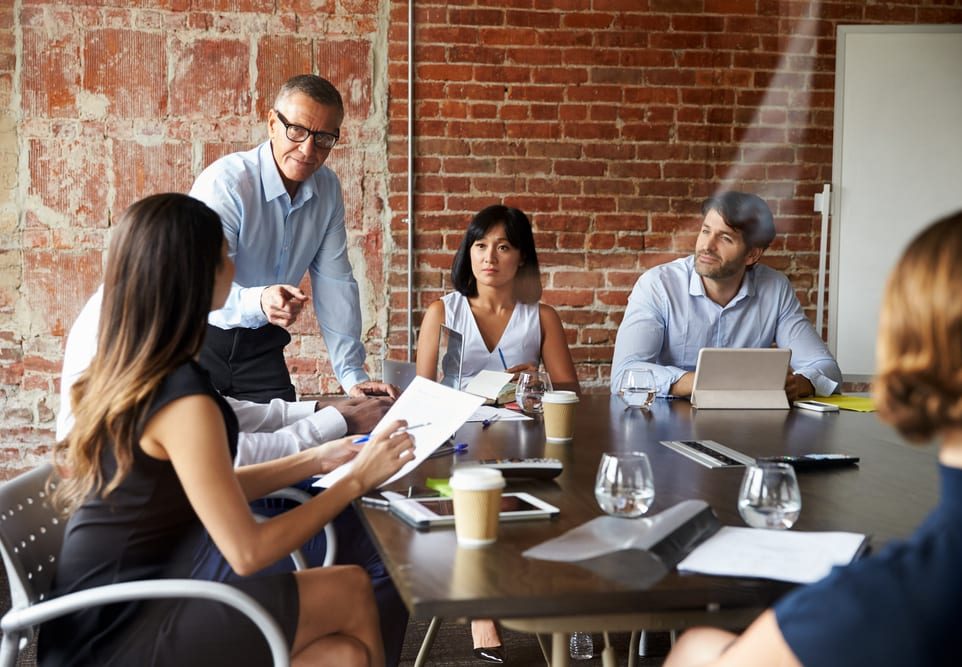 What Can I Expect?
Irrespective of which learning option you select, the Middle Manager Accelerator guarantees an enriching experience with 14 self-paced training modules, including bite-sized videos and hands-on activities. With the flexibility to study whenever and wherever you choose, you're in control of your learning journey and integrate it into your busy schedule.
Take the time you need to absorb and apply the knowledge effectively in your professional life. Plus, you can revisit the modules whenever you need a refresher.
But wait, there's more! You'll also gain access to an array of amazing extras that will further enrich your Middle Manager Accelerator experience, ensuring you receive maximum value from this transformative middle management training programme.
Module 1
Welcome & Introduction Get ready to dive into the Middle Manager Accelerator and unlock a world of possibilities. Discover how to access the training materials and attend live sessions. Assess your skill and confidence levels and set realistic goals to propel your leadership development forwards.
Effective leadership begins with self-discovery. Understanding who you are, your actions and behaviours and how they affect those around you will enable you to lead with greater impact. Discover the key to becoming a highly effective leader through increased self-awareness. Module 2
Enhancing Self & Social Awareness
Module 3
Your Purpose, Vision & Personal Values Find your own 'Why?' and use it to direct you towards success. Align your personal beliefs, purpose, and vision with those of your organisation. You'll find a new sense of direction and achieve incredible outcomes when your personal and professional goals merge.
Say goodbye to impulsive reactions and hello to conscious decision-making. The ability to recognise and control your emotions will enable you to make rational decisions and set yourself free from impulsive behaviour. Module 4
Ownership of Your Emotions, Behaviours & Actions
Module 5
Stress Awareness, Tolerance & Management Stress is part of being a middle manager, but knowing how to handle it effectively is crucial. Gain an understanding of how people handle stress differently, explore stress coping techniques and understand your legal obligations regarding workplace stress.
As a middle manager, you face daily demands that can test your resilience. This module equips you with core resilience skills to tackle challenges head-on. Learn how to juggle competing priorities, boost team performance, and handle difficult situations with finesse. Module 6
Resilience for Managers
Module 7
Building Conscious & Intentional Relationships Building deliberate and conscious interactions is key to effective leadership. Find out how to modify your leadership style to build deeper relationships with a wide spectrum of people. Develop impactful and genuine relationships to improve your leadership.
Effective communication is the key to avoiding conflicts and misunderstandings. Strengthen your leadership by mastering the art of setting and managing expectations, ensuring everyone is on the same page and fostering a culture of open and transparent communication. Module 8
Setting & Managing Expectations
Module 9
Leadership vs Management Leadership and management are two sides of the same coin. Unravel the difference between the two and learn how to harness their power in this module. Adapt your leadership style to maximise your team's potential and achieve outstanding results.
As a middle manager, nurturing your team's growth is integral to your role. In this module, discover strategies for assessing your team's development needs, identify the most appropriate learning interventions and overcome common barriers to learning. Module 10
Developing Your Team
Module 11
Mastering Feedback Conversations Feedback is essential for effective performance management but can be challenging to deliver. Gain the confidence and skills to master feedback conversations with techniques to provide constructive feedback that inspires change and improves performance.
Unlock the power of coaching in leadership. Enhance your active listening skills, develop the ability to ask insightful questions, and create an environment that fosters empowerment and solution-oriented thinking. Module 12
Coaching Skills for Leaders
Module 13
Creating A Cohesive & Innovative Team Discover how to create a psychologically safe environment where innovation and creativity thrive. Learn how to encourage diverse thinking, positive conflict and foster a culture of open-mindedness and collaboration within your team and organisation.
Reflect on your successes and achievements as your Middle Manager Accelerator journey nears its end. Consider additional areas for growth and craft an action plan to ensure continuous development, keeping you on track to become an impactful middle manager. Module 14
Ensuring Continuous Improvement
Hear From One Of Our Delegates
Get These Fantastic Bonuses Absolutely FREE...
For those participating in a live cohort, in addition to the 14 self-paced learning modules, resources, and stimulating live reflection sessions, you'll receive these bonuses to elevate your Middle Manager Accelerator experience!
If you opt for the on-demand programme, don't worry; we've got you covered too! You'll get unlimited support through our private community, and upon completion, you will receive a completion certificate confirming and become a Delphinium Alum.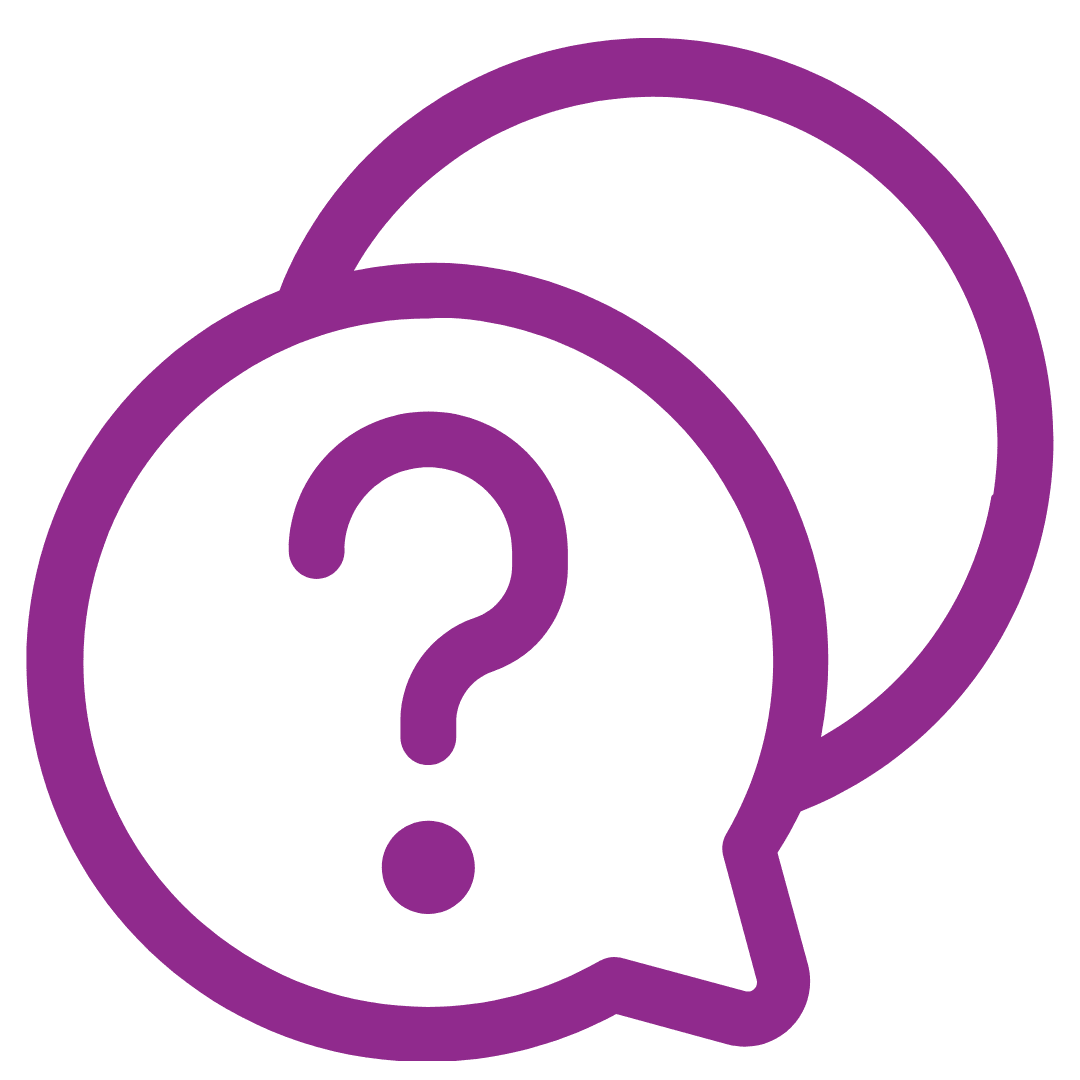 DISC Profile
Unleash the power of self-awareness by understanding your DISC personality style. Identify your communication preferences and motivational drivers and gain valuable insights into your public, private, and perceived self.

DISC Debrief
During the debrief session, you will explore the results of your DISC profile with your Coach on a one-to-one basis and discuss how to use the report to make the most of the Middle Manager Accelerator and your personal development.
1:2:1 Coaching
Two additional coaching sessions are available to enable you to explore particular challenges in more depth or discuss areas you may not feel comfortable raising in a larger group. Schedule the sessions at any point during the programme.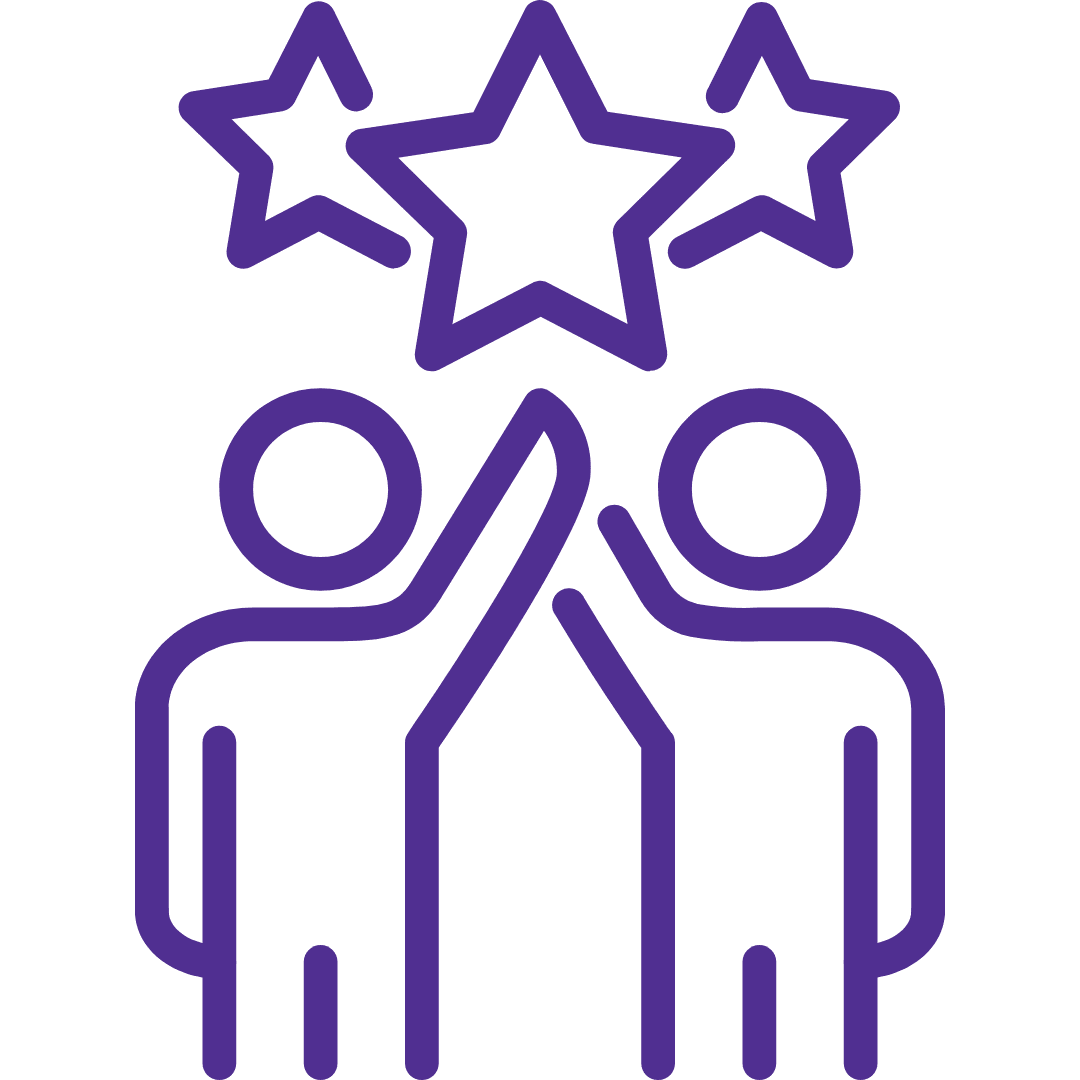 Unlimited Support
Our private Slack group enables you to ask questions, seek additional support, engage with your fellow cohort members, and share experiences and opportunities.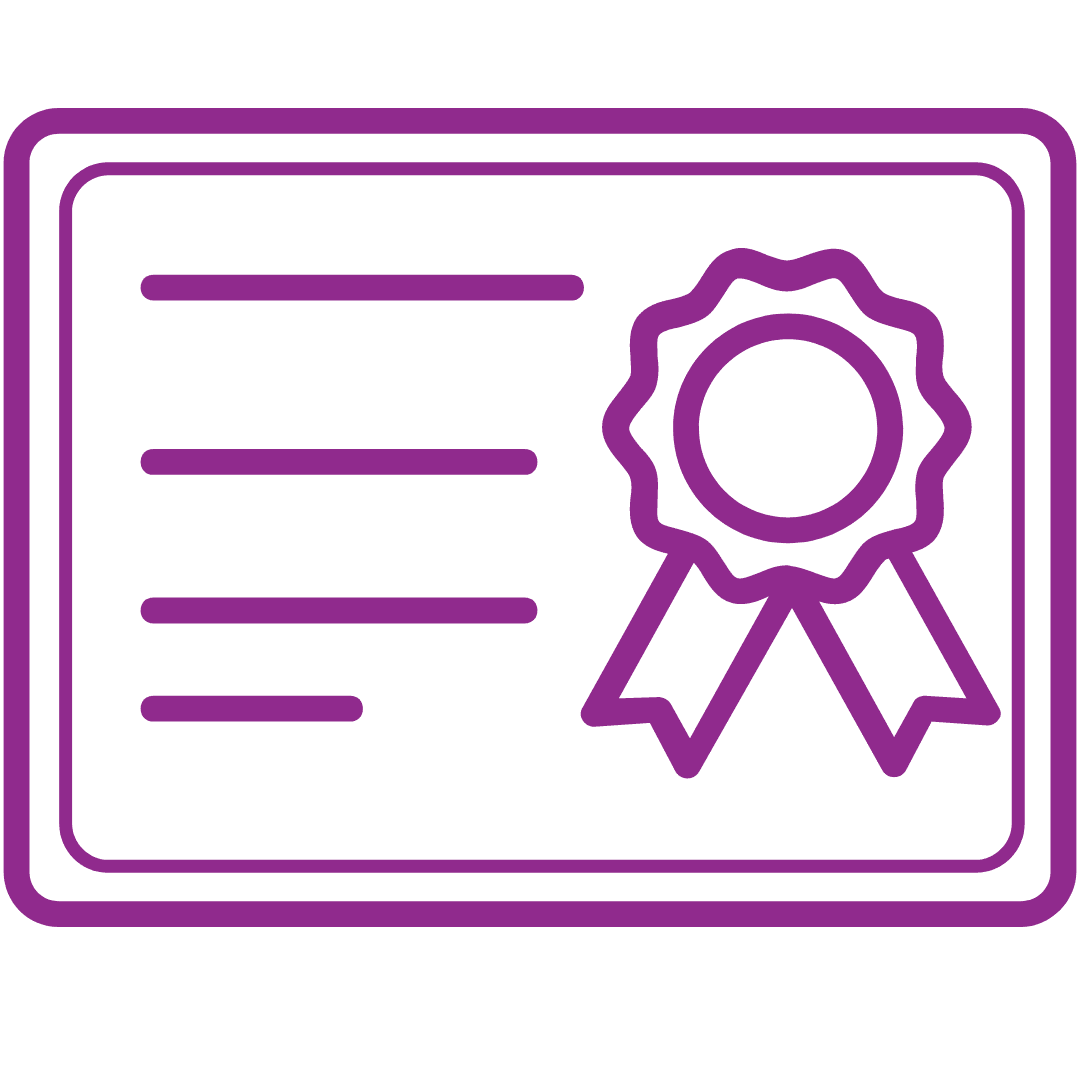 Completion Certificate
You deserve a reward for all your hard work. So, when you complete the programme, we will give you a Certificate of Completion to recognise your achievement.
Delphinium Alum
As a member of our MMA alums, you'll have access to our online alum community group, where you can network with other like-minded alum members and access exclusive discounts.
Not yet convinced?
If you're unsure whether the Middle Manager Accelerator is the right programme for you, listen to what our previous delegates say about this middle management training programme.
I would highly recommend the course. It provides valuable insights and tools to develop as a manager and enables effective team leadership, the course content is engaging and presented well, and the approach to the course is well organised and delivered superbly.

Simon Rogers

IT Support Manager at dock10
Being on this course and learning about myself over the last few months has been invaluable. To gain all this knowledge, be coached, share experiences and be able to re-visit all of this on the MMA forum is invaluable.

Sarah Parker

Director at Jonathan Alcock & Sons
The Middle Manager Accelerator takes you down a path that you never knew existed. It opens your mind to new ways of thinking, which help build on your existing skills and use them in a better way. Difficult situations that you can face as a manager become easier to deal with, and this helps to take away a lot of the stress you can face on a daily basis. You will be challenged in a positive way, and the constructive feedback will help you to become better at what you do.

Ryan Guerin

Funeral Directors at Jonathan Alcock & Sons
I can't recommend this course enough. It's opened my eyes up to what it takes to be a great leader and how you can help your team to get the best out of themselves and ultimately have a productive team that benefits the business or out, so thank you, Gemma.

Madeline Prusmann

Lead Project Manager at Peak Translations
Compare Learning Paths
Ready to unlock your full leadership potential?
Join the Middle Manager Accelerator today and embark on a transformative journey towards becoming an exceptional leader. Take action now to:
Gain a deeper understanding of yourself and your leadership style.

Develop crucial skills to inspire and motivate your team.

Build stronger relationships and communicate with impact.

Drive innovation, foster a positive work culture, and achieve remarkable results.
This middle management training programme is your ticket to success. Choose the learning path that suits you best – Public Cohort, In-House Cohort, or Fully OnDemand – and get access to the 14 learning modules, valuable bonuses, and a supportive community of like-minded professionals.
Now is the time to invest in your growth and future success. Click the button below to secure your spot and start your journey to becoming an extraordinary middle manager.