It's paramount to every organisation that their managers and leaders are approachable. After all, it could have an adverse effect if staff don't feel comfortable reaching out.
Whether you are a business owner or a manager, you'll undoubtedly want your team members to feel that they can speak to you – no matter what they have on their minds.  With this in mind, here are six ways to be more approachable, and more importantly, be perceived as approachable by your people.
1. Introduce an open-door policy
This doesn't mean that you will literally always have your door open. Instead, it means that you welcome visitors throughout the working day. By letting your team know that you have an open-door policy, you will encourage openness – and therefore strong communication – throughout the entire workplace. In most cases, staff should be able to use their initiative and refrain from barging in for a chat when you are on the phone or busy with a client.
2. Office hours
It may be challenging to have a general open-door policy, depending on your schedule. If this is the case, consider introducing designated 'office hours'. These are essentially designated times of day when you are available and can give your team members 100% of this attention. This helps to manage expectations and prevent your team from worrying that they are disturbing you while you work. It also enables you to block out other times to get this done without interruption unless urgent matters arise. In turn, you should find far fewer people pacing outside your door, wondering whether to knock.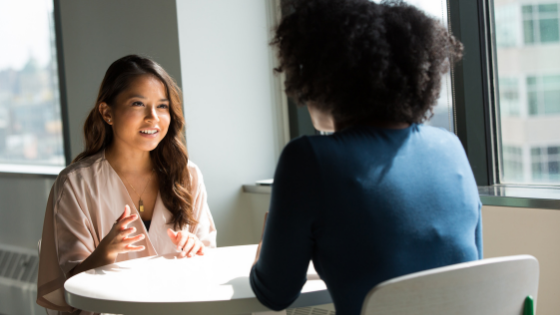 3. Focus on time-keeping
Even the most organised individuals can suffer from time-keeping issues. This could result in you missing a deadline – or it could result in you sending your staff the wrong message.  If you regularly appear rushed off your feet and stuck for time, your team may feel like they can't talk to you without further throwing your schedule off. With this in mind, try not always to appear like you haven't got a minute to spare.
4. Give one-to-one feedback
There are countless benefits to giving out regular one-to-one feedback.  As well as helping your staff know what they are doing well and where improvements may lie, it can also be an opportunity for you to talk to people as individuals rather than as a team.  This should help your relationship grow with every member of your workforce, which will make them feel more relaxed about approaching you in the future.
5. Listen to the opinions of others
Listen to the ideas and opinions of your team and take them on board. Their experience will enable them to add value to decision making. This doesn't mean that you must use all their ideas. However, a willingness to listen and consider their views with increase engagement and potentially generate ideas that will improve the company and the services it provides. They will then be much more likely to approach you with their opinion and ideas in the future.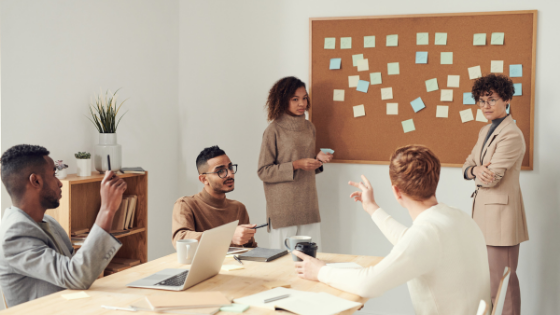 6. Remind people you're here to help
Admittedly, this advice might seem slightly obvious. But it's still a valid point, given that it can slip people's minds. No one is suggesting that you should walk around with a smile on your face while constantly asking people if there's anything they would like to talk about. Instead, every now and then round off a sentence saying 'If anyone wants to have a word, feel free to pop over and see me'. Another great way to mind our team that you are there to help them is to ask "What more can I do to support you?" as you are approaching the end of your one-to-one and appraisal meetings.
Managing and developing a team is one of the most rewarding things you can do – but it's not always going to be a walk in the park. In fact, if you're the type of person who is continually looking to improve, you'll always welcome new ways to succeed. If you need any coaching – whether it's on implementing a new strategy or becoming more confident – feel free to contact Delphinium today.
Author: Gemma Rolstone | Published 10th February 2017.