Recent events have forced businesses to rethink their business development strategy, at least in the short term, and focus on building business relationships online.
Business networking has changed dramatically over recent decades with the introduction of social media, and more businesses are using various social media channels as part of their business development strategy than ever before. While it's not for everyone, most people use social media to build business relationships online. Others prefer meeting people face to face and feel that connecting with people in this way is the best way to build strong relationships with others. Some use a combination.
Lockdown has reduced the number of options we have to network, resulting in the need to establish and building business relationships online.
Networking during lockdown
Although many face to face networking events have moved online, when attending such events I found that although they had been moved to an online forum, they hadn't been adapted to take into consideration the online environment. I don't know about you but being sat at my desk continuously for 2.5 hours, without a break is certainly not something I enjoy.
I was also finding that many online networking events were quite scripted or involved large groups, providing little opportunity to get to know the other attendees. On discussing these points with several people in my network, I found that many felt the same. We were missing the more open networking types where you can meet several people and get to know them enough to decide whether it would be worth connecting afterwards.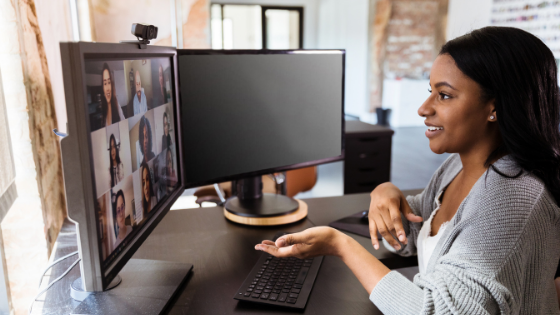 There is a quote by Milton Berle: "If opportunity doesn't knock, build a door" So, that's what we did. In collaboration with Emma Gleaves and Neil Fallon Eppione and Emma Fay at HR Dept Wilmslow, we set up ProConnect Online Networking, a monthly online network meeting for Business Service Professionals and designed it a little differently to a lot of the events currently out there.
Our launch event took place at lunchtime on Friday 12th June 2020, with 15 attendees. By using multiple breakout rooms for smaller group discussions, almost everyone was able to speak with all other attendees. After the event, we felt it had been a successful launch, and we were thrilled when the feedback started coming through from the attendees.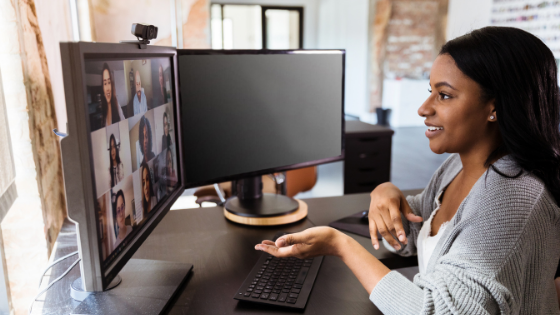 After the meeting, we sent out a survey to see what other people thought of the meeting, and we were overwhelmed with the responses:
"I thought the format worked very well and as you say the time went very quickly which is always a good sign."
"Thank you very much for a great session, it was wonderful to meet some new contacts and discuss current issues, challenges and some good that is coming out of Covid. I'd love to be part of this network moving forward and really appreciate you putting this on for everybody; I know a lot of work goes into such things so thank you."
"Really enjoyable, great attendees and a great that we got more than 1 breakout room. Looking forward to the next one."
"Absolutely brilliant, only regret is that we ran out of time. Brilliant session with engaging people and very well run. Thank you all!"
While the event had been set up to provide something that was missing for Delphinium, Eppione and HR Dept, we were overjoyed to see our attendees had found real value in it too.
One of the reasons Delphinium chose to collaborate with HR Dept Wilmslow and Eppione is that we share many of the same values. A particular value we all share is continuous improvement, and we will be looking to continuously improve this event and understand how we can provide as much value as possible to attendees.
Therefore, to enable us to make the next event even better, we've also asked attendees to share their thoughts on how we can improve the meeting. The ideas are already coming through, and we are thrilled to see what people are coming up with.
If you are a business service professional and interested in building business relationships online, contact us for details of our next ProConnect online networking event.
Author: Gemma Rolstone | Published 15th June 2020