Evaluating and managing employee performance is essential for a business to succeed and its employees to thrive. Conducting employee performance reviews helps managers assess how employees are performing overall, provide essential feedback and identify areas for improvement. However, the conventional approach involving an annual appraisal review is limited.
This article will examine the annual appraisal's effectiveness, how they generally differ from performance management and implementing an effective performance management process.
What is a Performance Review?
A performance review formally evaluates an employee's overall performance over a set period. The review includes a two-way conversation between employees and their managers regarding their strengths and weaknesses. The employee should also be given an opportunity to provide feedback to their manager and discuss the additional support they may require.
When done well, employee performance reviews help employees understand what they're doing well and areas for development. They help employees understand what is expected of them and how their role contributes to the company's goals.
Performance reviews may be referred to as performance appraisals or performance evaluations. Whatever the term used, they are a crucial element of a company's performance management strategy.
Are Annual Performance Reviews Effective?
Companies have been carrying out performance reviews on an annual basis for decades. But they receive a lot of valid criticism as they are too infrequent, too subjective and too focused on the past rather than the possibilities for the future.
Is it beneficial to rehash a situation that occurred 8-10 months ago, especially if your colleague has already addressed it and grown from the experience? Think about how they'll feel if you criticise them for something they've been doing all year, yet you haven't given them feedback until now.
Annual reviews also fail to sufficiently recognise positive behaviours such as hitting targets, going above and beyond, and making substantial improvements. In fact, research has shown that annual reviews frequently result in demotivation, disengagement, and high staff turnover.
Interestingly, only 8% of businesses believe their current performance management method is successful, according to a study conducted by Deloitte. According to the same report, 58% of HR executives feel their present procedure wastes their time.
How Often Should Performance Reviews Be Conducted?
Because of the limitations of annual appraisals, more and more companies are adopting alternative methods to evaluate employees' performance. Formal reviews are now commonly conducted quarterly or monthly, focusing on improving future performance. As they are more frequent, they take less time to complete, are generally more positive and are treated less like a tick box exercise.
Some companies are doing away with formal employee performance appraisals altogether and adopting a more casual approach with regular one-to-one meetings between managers and employees. These more frequent "check-ins" enable issues to be identified and dealt with quickly, promote regular communication regarding expectations, encourage continuous development, and foster employee engagement. According to a Gallup study, employees who receive feedback this way are typically more engaged and less likely to leave their jobs.
Combining regular check-ins and more frequent performance reviews helps to ensure consistency across organisations.
An example of how frequent reviews can benefit employees, managers, and the organisation can be seen in the case of Adobe. The company replaced their annual performance review process with a more regular approach, where employees and managers hold regular check-ins throughout the year. As a result, Adobe saw significant improvements in employee engagement, turnover, and productivity. The company reported that its voluntary turnover rate dropped by 30%, and its stock price increased by 58% in just one year. This demonstrates how a more frequent and continuous approach to performance management can positively impact both employees and the organisation as a whole.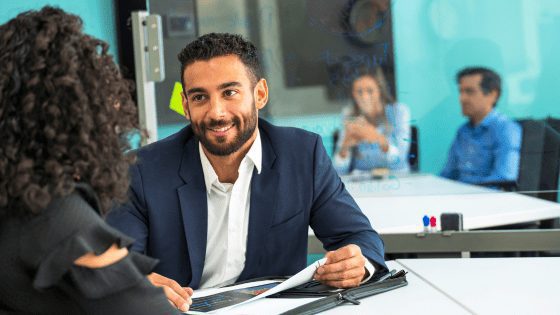 Performance Management vs Performance Appraisal
Performance management involves continuously evaluating employee performance, including setting goals, providing feedback and coaching, and recognising employee achievements. On the other hand, appraisals involve a formal process based on predetermined criteria.
Managers who hold frequent check-ins to discuss progress towards goals, provide coaching, and identify areas for improvement. This approach allows employees to receive timely feedback and support, significantly improving performance and overall job satisfaction.
While some companies are moving towards a more informal management style and scrapping traditional performance reviews, there are disadvantages to this approach. The lack of structure can lead to a lack of consistency and subjectivity, increasing the risk of unconscious bias and even discrimination. Moreover, employees have reported a lack of understanding of how well they perform overall and their potential for progressing within the business.
Therefore, regular check-ins and quarterly or monthly formal reviews are both essential elements of an effective performance management strategy.
Managing Performance: A Process That Works
Effective performance management requires a structured and systematic approach. Managers should set clear expectations, provide regular feedback and coaching, and align individual goals with organisational objectives. Managers need to ensure they focus on successes by recognising and rewarding employee achievements, as well as addressing areas of improvement. Conversations should also focus more heavily on future performance and not dwell on past mistakes.
The following techniques can help managers implement an effective performance management process:
Setting clear expectations
Providing regular feedback and coaching
Aligning individual goals with organisational objectives
Recognising and rewarding employee achievements
Encouraging employee development and growth
Creating a culture of continuous improvement
In summary, moving beyond the traditional annual review process and adopting a more holistic approach will benefit employees at all levels and the company as a whole. This entails regular goal-setting, regular and constructive feedback, and ongoing coaching and mentoring. Managers should also create a culture of open communication and collaboration that fosters employee development.
By implementing a successful performance management process, you can improve employee engagement, productivity, and overall success.
Contact us to discuss how our training and coaching packages can help your managers have positive and effective conversations when reviewing performance.
Author: Gemma Rolstone | Published 11th April 2023.