Most people have heard of absenteeism, where staff are absent from work, but what is presenteeism? The term refers to times when staff are present at work physically, but they aren't at full capacity. This could be because they've turned up to work when they're unwell (physically or mentally) so they can't work at their best. It could be that they are disengaged, therefore they'll turn up to work and do the minimum that's expected, but they won't be particularly energised, interested or willing to use their own initiative in their role. With a focus on getting people working from home over recent months, there is concern that presenteeism is on the rise.
Why is presenteeism a problem?
Whatever the reason behind it, presenteeism costs. In fact, presenteeism has been reported to cost more than £4,000 per employee per year (People Management, 2017). Think about having a team of people who attend work every day but who aren't delivering anywhere near the productivity that they could do. You might end up over hiring – ending up with more staff than you need because each staff member is doing the bare minimum or less. You might end up using valuable management time trying to establish why tasks aren't getting done by those that are there every day. You also might be losing the creativity and ideas that a truly present workforce can bring – those staff who will think outside of the box to improve things in your business, whether that's coming up with cost savings or more agile ways of working. Having staff who want to see your business succeed is a huge asset to your business.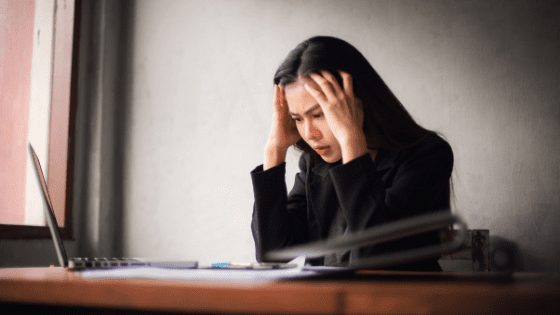 What is the cause of presenteeism?
Establishing the reasons for presenteeism is key. Why are staff not working at their full capacity? Employee engagement is a huge topic and poor engagement levels could be one of the causes of presenteeism, as can employee wellbeing. It could even be a combination of the two.
Here are some questions to ask yourself which may help identify the causes of presenteeism:
Are there ways in which staff can voice their ideas, frustrations and thoughts in a productive and constructive way?
Are managers equipped to spot and talk to an employee who hasn't been themselves lately?
Are employees made to feel welcome and included in the business?
Do you expect staff to respond to messages outside of working hours or when they're on annual leave?
Do you pay SSP only when staff are off sick, therefore potentially encouraging them to work when they are unwell?
Do you understand your teams varying workloads and can you spot when someone might be at risk of being overworked?
How do we prevent presenteeism?
There certainly isn't one quick or easy fix for presenteeism and it'll depend massively on what the cause is as to how you address it going forward.
Managers, as well as leaders, play a vital role. They should lead by example, which means perhaps not being available for work when they're on annual leave, taking days off sick when they're genuinely unwell so as not to encourage a culture of presenteeism, taking employee feedback (positive and negative) on board and doing something about it and creating trusting working relationships amongst their teams.
Employee engagement surveys can be a great place to start if you believe you may have a problem with staff being engaged with their work, but these must be carried out with a view to genuinely driving improvement and never as a tick box exercise.
Another good place to start could be a review of your employee wellbeing strategy to find out how well you really care for your staff. Whilst some employers may see this as something only large companies can or should do, a wellbeing strategy does not have to be costly to implement, yet can save your business money and create a more positive working environment for everyone.
For bespoke advice on tackling presenteeism and other HR issues, visit www.hrdept.co.uk/wilmslow or email [email protected].
Author: Emma Fay, Assoc.CIPD, Director of HR Dept Wilmslow | Published 23rd September 2020