Are you a middle manager? Do you sometimes feel like 'piggy in the middle', stuck between senior management and your team?  Perhaps you have ideas about positive changes you could make but feel powerless to implement change? You are not alone. We regularly hear these concerns from middle managers like you and understand that you can often feel stuck, stressed, and lacking purpose. However, you are in the unique position of being able to have an extraordinary impact on your organisation, and as such, you are a valuable asset to senior management.
Why middle management really matters
Those in leadership or non-managerial positions only need to focus on fulfilling their technical role. Senior managers focus on strategy and long-term business goals. However, middle managers have a foot in both camps. Leading from the middle requires a combination of both perspectives to make timely and relevant operational plans and decisions aligned with business goals.
Therefore, as a middle manager, you need to convert business strategy into a series of objectives for your team to accomplish. In addition, you have to motivate your team to strive towards those goals and enable team members by giving them the appropriate development and support.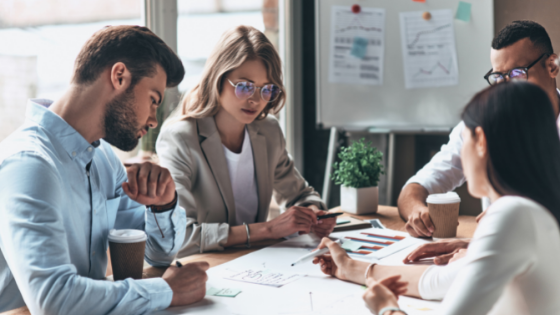 What is meant by 'leading from the middle'
Middle managers are both leaders and followers. You are uniquely placed to influence every level of an organisation. Leading by example, being innovative and achieving impressive results for the business increases credibility and your ability to influence and persuade. In turn, this will create a positive ripple effect throughout the organisation.
Being a great middle manager is not about you as an individual, but the team's results and your recognition of and praise for their efforts. Senior managers will put these first-class results down to good leadership.
Qualities of a middle manager
As a middle manager, you provide a bridge between the upper and lower levels of an organisation, so you need to be adept at building relationships with a level of trust. Communication is key and should flow in both directions with honesty at the centre to create a culture of mutual respect at all levels of the organisation. Communicating persuasively means you have more credibility, so senior managers will be more willing to listen and take your ideas on board.
Great people managers exhibit the characteristics they want to see reflected in their team. Building morale within a team comes from leading by example, celebrating success and rewarding your team. When you demonstrate integrity and trust in others, show passion for a project and have a positive outlook, these traits become infectious. Seeking input and ideas from your team members will increase their sense of purpose and investment in the outcome.
Successful middle managers have a desire to learn and continually improve. They understand how and why decisions are made at the top of their organisation and how to influence those decisions. Make sure you invest time in developing yourself to become the best leader you can be.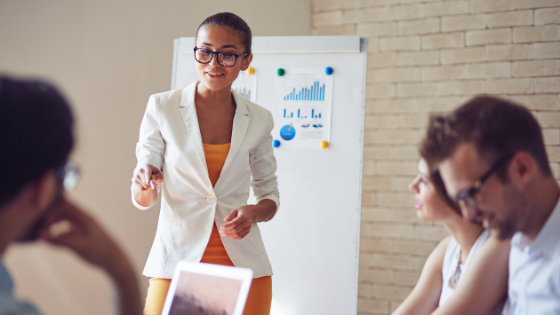 Leading from the middle effectively
Being able to lead effectively as a middle manager means filling the gap between senior executives and those doing the day-to-day tasks of the business. This means becoming the main conduit between the organisation's direction and ensuring business objectives will be achieved. At the same time, you need to help senior managers to understand what your team needs to accomplish their goals. The most effective middle managers exhibit accomplished communications skills, build strong relationships and adapt their style to achieve the most significant impact. By doing so, you will create a positive ripple effect throughout the organisation.
If you would like to be a more effective middle manager, take a look at how our Middle Manager Accelerator can support your development.
Author: Gemma Rolstone | Published 22nd November 2021